26.th of May 2008 I'll get Mum!!!! Hurra !!!!
Today I had to go to the vet. Some ultrasonics pictures were made
The vet congratulated my mistress. As you see, the red point is the pulsation of heart.
She detected some heart sounds.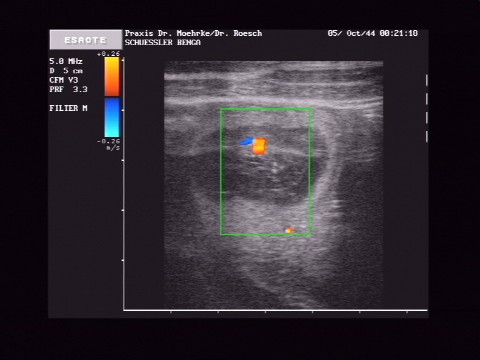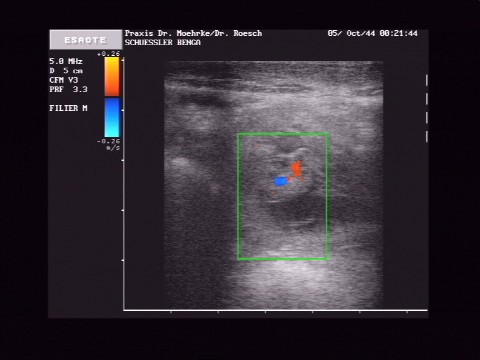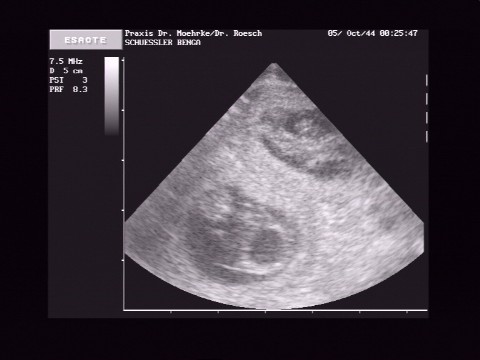 At end my mistress asked about my anorexia and what she could do. No provision for my "Extra Wishes"
as cooked chicken breast or other "Gourmetdinner" !!
That's not fair !! I thought, I would get an excellent dinner every day.

I should stay slim in addition. The vet suggested much movement and long walks for the next time.
I will show what to do with pregnant bitches, they have strange crawings; I don't want to go for a walk. I knuckle down and stay.
What does my mistress ?? She puts me into the car and drives to the field. Here are such beautiful smelling and I forgot,
that I don't want to go !!!